Custom Hawaiian Heirloom Ring
The Hawaiian Heirloom ring builds on the legacy that began in the 19th Century. Learn more about the History of Hawaiian Jewelry. Today the Hawaiian ring is a popular wedding band, and a gift to celebrate our anniversaries, birthdays and any special event.
Hand engraved in our Honolulu factory, Hawaiian Jewelry has become a treasured heirloom to be handed down from generation to generation. To celebrate the milestones of our lives, these heirlooms capture your cherished memories. Now you can design your own custom engraved Hawaiian Heirloom Ring. Choose your size, width, scroll pattern, lettering, and inside engraved message. If you need any assistance placing your order, please contact our customer service department at 
808-524-4300
Our traditional Hawaiian Heirloom Jewelry is hand made in our factory in Honolulu, Hawaii.
Discover how you can create your own custom order by exploring your options step by step.
METALS
Choose from 14K Yellow, 14K White, 14K Rose or Sterling Silver.



We can also create your custom order in 14K Green, 18K or Platinum, contact us for more information.
WIDTH
All Hawaiian jewelry is measured in millimeters choose from a variety of widths.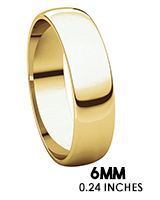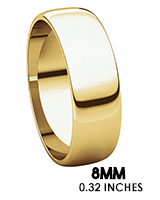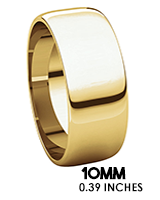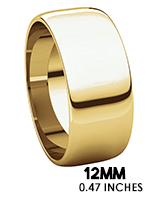 WEIGHT
You can choose from several different weight options for your Hawaiian Jewelry. The thickness of the gold or silver determines the weight of the piece. Our Sterling Silver is available only in heavy weight. There is no industry regulation on weights, so make sure that you compare the millimeter thickness for accuracy. Here is a chart showing our commitment to the weight of your heirlooms:

SCROLL PATTERNS
Our engravers have over 20 years of perfecting these hand engraved traditional design. Inspired by Hawaii's rich history, icon flowers and motifs, our traditional designs help you customize your very own Hawaiian Heirloom. You can choose from our Traditional Designs below, our Premium Collection or create your own Custom Design.








Remember that each design is hand engraved so the design may vary slightly from the picture in the number of flowers or leaves based on your size, width and edging choices.
LETTERING
The Old English font used in traditional Hawaiian Jewelry reflects the close relationship and influence the Hawaiian Monarchy shared with the Queen of England. You can choose from three distinct styles of letter.
Royal Hawaiian Heritage Jewelry offers a Lifetime Guarantee on our traditional black enamel lettering. If it should every wear off, we will re-enamel for free.
LETTERING BACKGROUND
The lettering background covers the area just behind the name on the bracelet, ring or pendant. Raised and Raised & Enamel Letters are only available with a Sand background. If you choose Enamel Letters you can choose from the following three background choices.
EDGING
Choose from four edging styles, each giving your heirloom a unique finish.
Reviews
My new ring is BEAUTIFUL.

Custom Hawaiian Heirloom Ring

I ordered a custom Hawaiian Heirloom (heritage) ring from RHHJ and am extremely pleased with it. The scroll work is exquisite. I ,sadly, had to replace my original from 40 years ago, and am quite happy with the new one. Mahalo for the great work!!

Beautiful! and love the policy about lifetime enamel repair. Mahalos!

I love my new ring. It is beautiful . I am always amazed at the detail and carving of the pieces I have ordered and that is why I always return. Thank you so much. I will be back

This is my second purchase from RHHJ, my first being in their small shop in Kailua-Kona. This time I ordered my ring online so I didn't get the experience of talking to someone in person since I live on the big island but my piece still came out flawless and exactly what I wanted. I placed the order during their busy holiday time and the whole process and delivery was still super fast!

Custom Hawaiian Heirloom Ring

I love my ring. I bought it to replace a ring that was given to me 50 years ago and was stolen. I have thought about it all these years and decided that at 80 plus years old it was the time to replace it. It is two sizes larger and twice the price, but I couldn't be happier. I am so glad you are celebrating 50 years making beautiful jewelry and memories. Thank you.

!4K Custom Hawaiian Heirloom Ring

This is my 3rd heirloom ring purchase from this company and I can honestly say, they are the best. The quality and detail is just perfect. Each ring carries a special meaning to me and I am so grateful with how each of them turned out. Mahalo nui loa.

It was a gift for my son and he loves his first piece of Hawaiian jewelry.

Thank you for sending this email. The ring is lovely. However, it is turning my husband's skin dark green. The edges of the ring are blackened. Please contact me to discuss further. RHHJ Response: Aloha Lyz, mahalo for your review. Tarnishing on silver is a natural reaction and can be accelerated by by certain variables, environment, lotions, cosmetics, stress etc. We will email you information on how to clean your silver and tips to slow down the tarnish. Mahalo

Ring, custom with Queen pattern

It is exquisite and a reminder of a Hawaii trip with my now deceased Mom. I will treasure it always. Mahalo.

Men Hawaiian Heirloom Ring

A gift my son surely treasures. He loves it and with his Hawaiian name on it, proud to to be Hawaiian.

The service while ordering was helpful and informative. I was able to make my selection based on text exchange of photos. The engraver was also helpful in calling me to confirm that he had the right message to engrave. I will shop here again!